Denver Masonry Contractor

[well]Alpine companies offers custom brick and stone window wells for the look of elegance
[/well]
Our Latest Masonry/Foundation/Brick Projects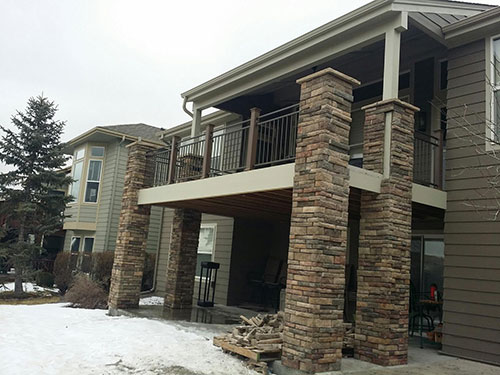 Alpine offers interior and exterior masonry installation and repair services, as well as masonry restoration, tuck pointing and historical renovations.
If your lucky enough to own one of the brick or stone architectural marvels in Denver then you'll want to restore the brick and stone properly the first time. Tuck pointing brick is not a job for a handyman or a day laborer. Once a repair has been done to the brick or stone, you are stuck with the outcome, and you absolutely do not want to pay for a poor quality restoration project. Most of the time it costs twice as much to fix a brick or stone mess-up than doing it right the first time.
Stone, Brick and Masonry walls are also damaged by water and frost freeze cycles, and the mortars used were more than likely a soft lime and sand mix that actually stood up quite well for over a hundred years, but now needs a major Tuck Pointing job done to stop the walls from completely crumbling.
[well]Alpine Companies guarantees the highest quality masonry at the best possible price![/well]
[hr]
[well]Please call or CONTACT Alpine today at 303-797-8908 for all your masonry needs![/well]
[hr]